The Diversity and Plurality in South Asia series, wide in scope, brings together publications in anthropology and sociology, alongside politics and international relations, exploring themes of both contemporary and historical relevance. This diverse line in the social sciences and humanities investigates the plurality of social groups, identities and ideologies, including within its remit not only interrogations of issues surrounding gender, caste, religion and region, but also political variations, and a variety of cultural ideas and expressions within South Asia.

Series Editor
Nandini Gooptu – University of Oxford, UK

Editorial Board
Christophe Jaffrelot – CERI/CNRS, France
Niraja G. Jayal – Jawaharlal Nehru University, India
Raka Ray – University of California, Berkeley, USA
Yunas Samad – University of Bradford, UK
John Zavos – University of Manchester, UK

Proposals
We welcome submissions of proposals for challenging and original works from emerging and established scholars that meet the criteria of our series. We make prompt editorial decisions. Our titles are published in print and e-book editions and are subject to peer review by recognized authorities in the field. Should you wish to send in a proposal for a monograph (mid-length and full-length), edited collection or course book, please contact us at: proposal@anthempress.com.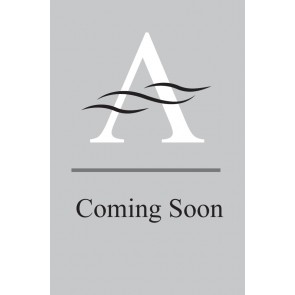 £80.00, $125.00 Hardback
April 2022
£25.00, $40.00 Paperback
September 2019
£70.00, $115.00 Hardback
January 2017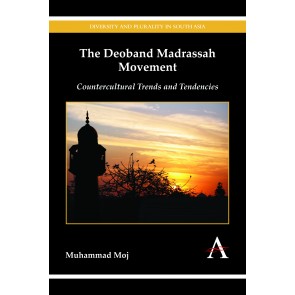 £70.00, $115.00 Hardback
March 2015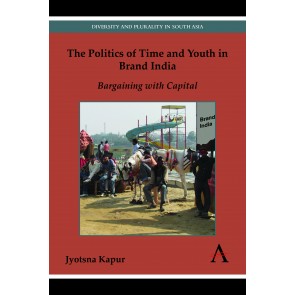 £25.00, $40.00 Paperback
December 2014
£70.00, $115.00 Hardback
October 2013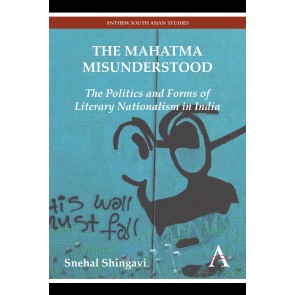 £25.00, $40.00 Paperback
November 2014
£70.00, $115.00 Hardback
March 2013
£70.00, $115.00 Hardback
March 2011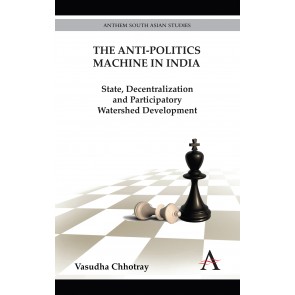 £70.00, $115.00 Hardback
March 2011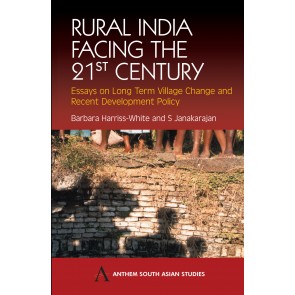 £70.00, $115.00 Hardback
July 2004
Stay Updated
Latest Tweets
Just released: 'Raymond Federman and Samuel Beckett' by Nathalie Camerlynck. This book is about Raymond Federman an… https://t.co/tkWfQ19mXd

- 12:56:45 on 28/07/2021

Look out for our soon-to-be released title 'Doing Gender in Heavy Metal' by @AnnaRogersUGA and @MathieuDeflem. This… https://t.co/gbTqDKmd92

- 02:56:45 on 28/07/2021

"'In Statistics and the Quest for Quality Journalism', Alessandro Martinisi and Jairo Lugo-Ocando offer comprehensi… https://t.co/4rp7Nj0ZEv

- 02:56:45 on 24/07/2021

'International LGBTQ+ Literature for Children and Young Adults' brings together contributions from across the acade… https://t.co/fMsbuRCJO4

- 02:56:45 on 23/07/2021

RT @AnthemEnviro: It's finally here! The micro-reviews have been published on our Enviro Experts website, featuring global climate change,…

- 02:56:45 on 23/07/2021

Notre Dame School of Law invites you to the book launch of the Anthem title 'The Inherence of Human Dignity' on 27… https://t.co/i89UFOxm3o

- 02:56:45 on 22/07/2021

Anthem Press has curated 8 of the most interesting #university press blog posts, featuring The Rise and Fall of the… https://t.co/nPB2ClI4CV

- 02:56:45 on 21/07/2021

'Neo-Gothic Narratives' defines and theorises what mobilises the employment of the Gothic to speak to our own times… https://t.co/hQDXQbOJUG

- 02:56:45 on 20/07/2021

Join the American Red Cross IHL Dept. and author Jody Prescott to discuss the Anthem title "Empirical Assessment in… https://t.co/aeCeXIXNnR

- 02:56:45 on 16/07/2021

IHL Education and Training: Better Protection for Civilians and Detainees in Armed Conflict https://t.co/Wu3fxbcj9B

- 02:56:45 on 16/07/2021