Anthem American Reception Studies publishes works that focus on the influence of the Western tradition in the development and articulation of American culture. In this series, "American" is understood to designate both British colonial America and the United States; and "Western tradition" takes in cultural production from the Homeric inscription through the European Enlightenment. Titles in this series study the ways in which American thought and action are part of a larger continuum of expression and experience connected to and drawing on aspects of the Western tradition. The series is both unique and groundbreaking in the breadth of topics addressed.

Series Editor
Joseph Pucci - Brown University, USA

Editorial Board
Carl J. Richard - University of Louisiana, Lafayette, USA
Michele Valerie Ronnick - Wayne State University, USA
Kenneth Sacks - Brown University, USA
Eran Shalev - Haifa University, Israel
Edward Widmer - City University of New York, USA
Garry Wills - Northwestern University, USA
Gordon Wood - Brown University, USA

Proposals
We welcome submissions of proposals for challenging and original works from emerging and established scholars that meet the criteria of our series. We make prompt editorial decisions. Our titles are published in print and e-book editions and are subject to peer review by recognized authorities in the field. Should you wish to send in a proposal for a monograph (mid-length and full-length), edited collection, handbook or companion, reference or course book, please contact us at: proposal@anthempress.com.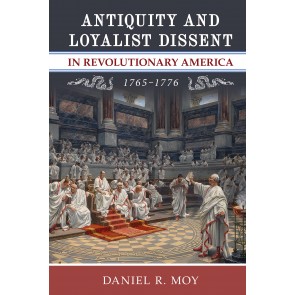 £80.00, $110.00 Hardback
March 2024