The Anthem Ethics of Personal Data Collection series publishes scholarly works at the intersection of data, ethics and digital technology in the 21st century. This series introduces the personal data movement by highlighting innovative research in public health, violence against women in public spaces, the energy sector, sexual violence in conflict, vocational training, insurance policy underwriting, individual control of enterprise data sharing, and data as labor. The series focuses primarily on the ethical concerns regarding personal data as a natural resource in the era of digital revolution.


Read our Series Editor's Introduction to The Domains of Identity by Kaliya Young, the first publication in the series.
Read our Series Editor's Introduction to Hacking Digital Ethics by David J. Krieger & Andréa Belliger, the second publication in the series.
Read Series Editor Colette Mazzucelli's blog post: Personal Data Collection During the COVID-19 Pandemic: Key Takeaways for Global Health and Society.
Series Editors
James Felton Keith – Keith Institute, USA Colette Mazzucelli – New York University, USA
Editorial Board
Albert Fox Cahn – Executive Director, Surveillance Technology Oversight Project, USA
Jennifer Clinton – President and CEO, Cultural Vistas, New York, USA
Christopher Cross – VP of Operations at Out in Science Technology Engineering & Math, and Howard University, USA
Rachel Cummings – Georgia Institute of Technology, USA
Mads Hennelund Kjærgård – Management Consultant Nextwork and Insurance Industry Data Ethicist, Denmark
Jennifer Morone – Independent Artist, Germany
Peter Mousaferiadis – Founder & CEO, Cultural Infusion, Melbourne, Australia
András László Pap – Hungarian Academy of Sciences & Central European University, Budapest, Hungary
Jim Pasquale – Kantara Initiative Co-Chair Consent Info and EVP Interoperability digi.me, UK
Patricia Paul – CrossdalePaul LLC and Harvard Law School Women's Association, USA
Christian Rossi – University of Cagliari, Italy
Donatella M. Viola – University of Calabria, Italy
Proposals
We welcome submissions of proposals for challenging and original works from emerging and established scholars that meet the criteria of our series. We make prompt editorial decisions. Our titles are published in print and e-book editions and are subject to peer review by recognized authorities in the field. Should you wish to send in a proposal for a monograph (mid-length and full-length), edited collection, handbook or companion, reference or course book, please contact us at: proposal@anthempress.com.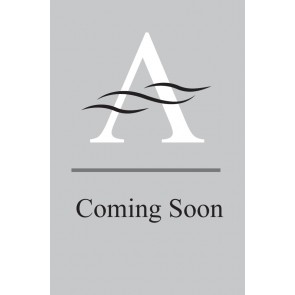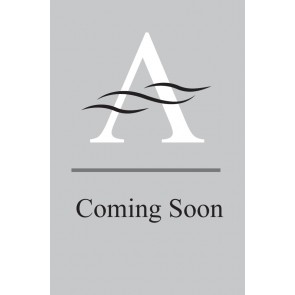 £80.00, $125.00 Hardback
March 2022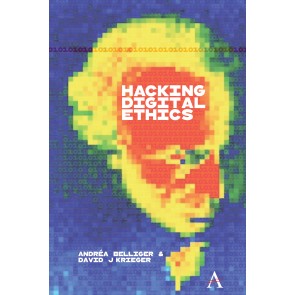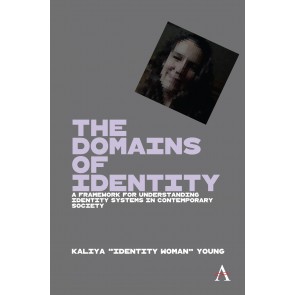 £80.00, $125.00 Hardback
June 2020
Stay Updated
Latest Tweets
We are happy to announce that 'Invented History, Fabricated Power' by Barry Wood has won the Non Fiction Book Awar… https://t.co/WWEu5U0eIJ

- 21:20:29 on 23/10/2021

Out now! 'Economic Development of CARICOM' by Winston H. Griffith is a book that seeks to determine why CARICOM nat… https://t.co/nX2eIDcS4V

- 21:20:29 on 22/10/2021

'Aging with a Plan' by Sharona Hoffman is a concise, comprehensive resource for readers facing the prospects of the… https://t.co/6SmP6Oqgbh

- 21:20:29 on 22/10/2021

RT @lgbtlibrarian: I haven't shouted about this much so far, but LOOK what has arrived! Huge thanks to my amazing co-editor @bjepstein, all…

- 21:20:29 on 22/10/2021

RT @MathieuDeflem: Congrats to @AnnaRogersUGA, first author of our book, 'Doing Gender in Heavy Metal' which nearly cracked the top-100 lis…

- 21:20:29 on 21/10/2021

'The BRICS and the Financing Mechanisms They Created' by @paulonbjr chronicles the creation of the BRICS financing… https://t.co/5xHhQe1nHb

- 21:20:29 on 20/10/2021

'Creativity and "the Paris Review" Interviews' by Ronda Leathers Dively explores contexts, behaviors, and composing… https://t.co/lbJeYEgoic

- 21:20:29 on 20/10/2021

RT @RightsTrack: We ❤️ creating this #podcast for our listeners and hope you enjoy the upcoming series on #HumanRights and digital society…

- 21:20:29 on 20/10/2021

"You can define an alternative investment by inclusion or by exclusion. Exclusion is the more common way, and it's… https://t.co/yvGRs0vfc6

- 21:20:29 on 18/10/2021

Just released: 'Doing Gender in Heavy Metal' by @AnnaRogersUGA @MathieuDeflem This book offers a sociological stud… https://t.co/e2w53onHuE

- 21:20:29 on 15/10/2021