In today's world, poverty, conflict, injustice and inequality are also legal and institutional regimes. The Anthem IGLP Rethinking Global Law and Policy Series explores the ways in which they are reproduced and what might be done in response. The series seeks contributions mapping the levers of global political, economic and legal authority, and which bring new and critical perspectives to international legal research and policy. We aim to encourage innovative approaches to global policy in the face of a legal and institutional architecture manifestly ill-equipped to address our most urgent global challenges. The series is particularly interested in contributions which highlight voices from and issues of concern to the global south. Proposals which cross disciplinary lines and draw upon heterodox intellectual and political traditions are encouraged.

This series is undertaken by Anthem in collaboration with Harvard's Institute for Global Law and Policy.

Series Editor
David Kennedy – Harvard Law School, USA

Editorial Board
The editorial board is comprised of members of the Academic/Advisory Councils of IGLP.

Proposals
We welcome submissions of proposals for challenging and original works from emerging and established scholars that meet the criteria of our series. We make prompt editorial decisions. Our titles are published in print and e-book editions and are subject to peer review by recognized authorities in the field. Should you wish to send in a proposal for a monograph (mid-length and full-length) or an edited collection, please contact us at: proposal@anthempress.com.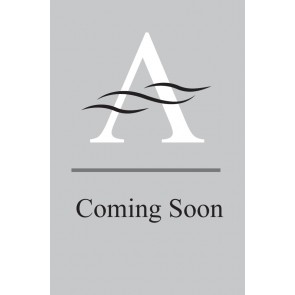 £80.00, $125.00 Hardback
April 2021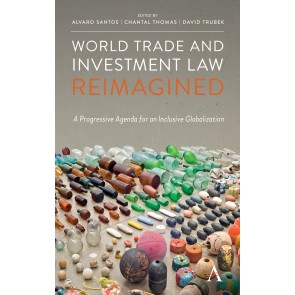 £80.00, $125.00 Hardback
June 2019
Stay Updated
Latest Tweets
Anthem author Natasha Gasparian will be participating in a live Instagram event, hosted by @AMCAorg, as part of the… https://t.co/xrCd3jd5R7

- 02:41:53 on 23/01/2021

Mark your calendars! @diplomacy_lab are hosting the e-launch of THE DEMOGRAPHIC DIVIDEND AND THE POWER OF YOUTH, pu… https://t.co/5vKGUzczxG

- 02:41:53 on 22/01/2021

'Male Homosexuality in 21st-Century Thailand' presents the very first analysis of male homosexuality in modern rura… https://t.co/j7wmO8aJlt

- 02:41:53 on 22/01/2021

Be sure to listen to the fantastic third installment of the Anthem Enviro Experts podcast, featuring Dr. Kelly Hebe… https://t.co/H4U5ZMsmpJ

- 02:41:53 on 21/01/2021

"At a time when the air travel industry is dramatically endangered by the 2020 #pandemic, David Scott guides his re… https://t.co/rIpQOAu7HY

- 02:41:53 on 20/01/2021

RT @AnthemEnviro: "Conflicts are likely to emerge when behavioral change is necessary to achieve wider social change..." Jungwoo Chun rev…

- 02:41:53 on 20/01/2021

RT @sandbergrlaw: New book series! I'm excited to edit @AnthemPress 'Studies in Law Reform' consisting of short accessible books designed t…

- 02:41:53 on 20/01/2021

Our latest release, edited by @RoryWaterman, brings together, for the first time, a collection of articles from lea… https://t.co/rqMXq08Dim

- 02:41:53 on 19/01/2021

Out now - 'Exotic Alternative Investments' by Kevin R. Mirabile. This book evaluates new opportunities such as life… https://t.co/3DVdwiXrcb

- 02:41:53 on 16/01/2021

Anthem Press has curated 8 of the most interesting university press blog posts, featuring Things We've Learnt This… https://t.co/yodg7y03J8

- 02:41:53 on 16/01/2021