The Anthem Law and Society Series publishes innovative volumes exploring law and legal institutions in modern societies. The series will promote interdisciplinary research to address both theoretical and empirical issues concerning the role of law in society and critical scholarship addressing fundamental legal issues.

Series Editors
Joshua Roose – Australian Catholic University, Australia
Russell Sandberg – Cardiff University, UK
Bryan S. Turner – City University of New York, USA / Australian Catholic University, Australia / University of Potsdam, Germany

Proposals
We welcome submissions of proposals for challenging and original works from emerging and established scholars that meet the criteria of our series. We make prompt editorial decisions. Our titles are published in print and e-book editions and are subject to peer review by recognized authorities in the field. Should you wish to send in a proposal for a monograph (mid-length and full-length), edited collection, handbook or companion, reference or course book, please contact us at: proposal@anthempress.com.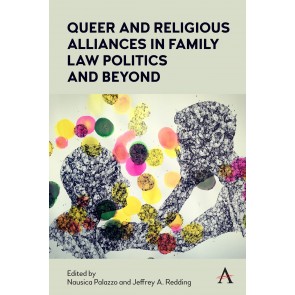 £80.00, $125.00 Hardback
July 2022
£120.00, $195.00 Hardback
January 2024