The Anthem Series on Contemporary Studies in Corporate Social Responsibility aims to publish theoretical and empirical research focusing on critical and interdisciplinary perspectives in CSR, with particular emphasis on, but not limited to, developing economies. Covering a broad range of CSR issues in a wider social and economic sense, the series targets an international readership.

Series Editor
Carlos Noronha – University of Macau, China

Editorial Board
Ataur Belal – University of Sheffield, UK
Manuel Castelo Branco – University of Porto, Portugal
Philippe Debroux – Soka University, Japan
Kyoko Fukukawa – Bradford University, UK
Robert McGee – Fayetteville State University, USA
Lucia Lima Rodrigues – University of Minho, Portugal
Leung Cheng Han Tiffany – Hong Kong Polytechnic University, China

Proposals
We welcome submissions of proposals for challenging and original works from emerging and established scholars that meet the criteria of our series. We make prompt editorial decisions. Our titles are published in print and e-book editions and are subject to peer review by recognized authorities in the field. Should you wish to send in a proposal for a monograph (mid-length and full-length), edited collection, handbook or companion, reference or course book, please contact us at: proposal@anthempress.com.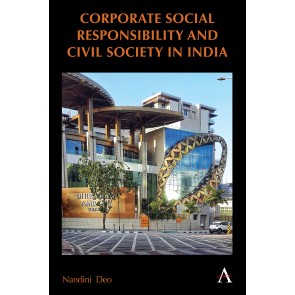 £80.00, $110.00 Hardback
May 2024
Join our mailing list
Anthem Series on Contemporary Studies in Corporate Social Responsibility
Sign Up