The Anthem Series on Exploitation and Industry in World Cinema incorporates a broad range of scholarship on filmmakers, genres, cycles and national cinemas, focusing on ways in which exploitation filmmaking and distribution subsidize riskier commercial or "art cinema" work. Titles in this series focus on a single exploitation filmmaker/producer/distributor, an exploitation genre/cycle or the exploitation component of a national cinema. The series considers new and fuller understandings of the interdependent development of exploitation, commercial and arthouse cinema as technology enables new cultures of audience reception.

Series Editors
David A. Cook – UNC Greensboro, USA
Will Dodson – UNC Greensboro, USA

Editorial Board
Jeffrey T. Adams – UNC Greensboro, USA
Mikita Brottman – Maryland Institute College of Art, USA
Mario DeGiglio-Bellemare – John Abbott College and co-editor of Monstrum, Canada
Katherine A. Fowkes – High Point University, USA
Colleen Glenn – College of Charleston, USA
Antonio Lázaro-Reboll – University of Kent, UK
Daniel Lindvall – Editor-in-chief of Film International, Sweden
Nina K. Martin – Connecticut College, USA
Jerry Metz – Independent Scholar, USA
Richard Nowell – Charles University in Prague, Czech Republic
Ian Olney – York College of Pennsylvania, USA
Kimberlianne Podlas – UNC Greensboro, USA
Dana Polan – New York University, USA
Gary D. Rhodes – University of Central Florida, USA
Carl H. Sederholm – Brigham Young University, USA
Christopher Sharrett – Seton Hall, USA
Kristopher Woofter – Dawson College and co-editor of Monstrum, Canada

Proposals
We welcome submissions of proposals for challenging and original works from emerging and established scholars that meet the criteria of our series. We make prompt editorial decisions. Our titles are published in print and e-book editions and are subject to peer review by recognized authorities in the field. Should you wish to send in a proposal for a monograph (mid-length and full-length), edited collection, handbook or companion, reference or course book, please contact us at: proposal@anthempress.com.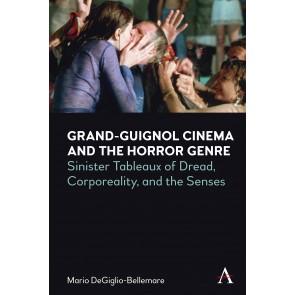 £80.00, $110.00 Hardback
February 2023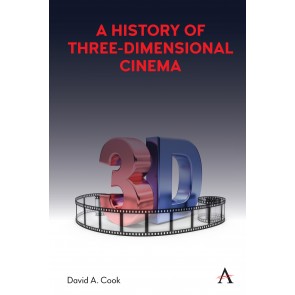 £80.00, $125.00 Hardback
September 2021