The Anthem Series on Radical Theory will explore marginal, rejected, inadmissible, forgotten or reductively-assimilated theorists, theories and ideas from modern critical thought. By re-thinking and re-applying these ideas to the contemporary world, the series goes beyond the established Western canon, reversing perceptions, challenging orthodoxy, retrieving the marginal and renewing the vitality of radical thought. Titles in this series extend the reach of radical theory in an array of intense intellectual investigations.

Series Editor
William Pawlett – University of Wolverhampton, UK

Proposals
We welcome submissions of proposals for challenging and original works from emerging and established scholars that meet the criteria of our series. We make prompt editorial decisions. Our titles are published in print and e-book editions and are subject to peer review by recognized authorities in the field. Should you wish to send in a proposal, please contact us at: proposal@anthempress.com.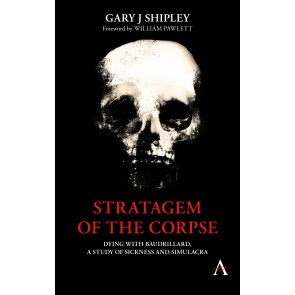 £80.00, $125.00 Hardback
January 2020