The Anthem Sociological Perspectives on Human Rights and Development series will complement, extend and occasionally challenge the existing literature on the human right to development. The series speaks to the points of commonality between two rapidly growing domains of sociological inquiry: the sociology of human rights and the sociology of development. Titles in the series look to scholarly and practical attempts to grapple with the legacy of top-down development by considering economic and social rights, democracy, subsidiarity, cultural rights, women's rights and environmental rights.

Editorial Board
Judith Blau – University of North Carolina, USA
John G. Dale – George Mason University, USA
Sylvanna M. Falcón – University of California-Santa Cruz, USA
Lucy Fiske – University of Technology Sydney, Australia
Namita Gupta – Panjab University, India
Paula Campos Pinto – University of Lisbon, Portugal

Proposals
We welcome submissions of proposals for challenging and original works from emerging and established scholars that meet the criteria of our series. We make prompt editorial decisions. Our titles are published in print and e-book editions and are subject to peer review by recognized authorities in the field. Should you wish to send in a proposal for a monograph (mid-length and full-length), edited collection, handbook or companion, reference or course book, please contact us at: proposal@anthempress.com.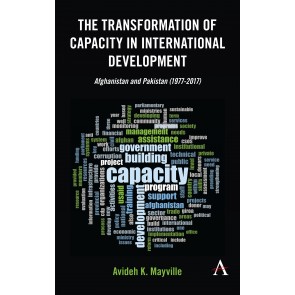 £80.00, $125.00 Hardback
November 2019
£24.95, $29.99 Hardback
October 2020