The Anthem Studies in Law, Ethics and Jurisprudence series focuses on the most pressing ethical problems evident in the American legal system as well as its corresponding occupations, such as lawyer, judge and police. The series critically assesses the larger systematic issues such as right and justice, common versus collective good, morality and personal responsibility, to name a few, and particularly targets the unique challenges faced by legal and justice system vocations. At its core, the series evaluates and critiques the justice system not from an operational perspective but instead an ethical and jurisprudential focus.

Series Editor
Charles P. Nemeth – City University of New York, USA

Editorial Board
Gerard Bradley – University of Notre Dame, USA
Kevin Govern – Ave Maria School of Law, USA
Stephen M. Krason – Franciscan University, USA
Jeffrey Magers – City University of New York, USA
Agata C. Amato Mangiameli – University of Rome, Italy
Stelio Mangiameli – University of Teramo, Italy
Marie-Helen Maras – City University of New York, USA

Proposals
We welcome submissions of proposals for challenging and original works from emerging and established scholars that meet the criteria of our series. We make prompt editorial decisions. Our titles are published in print and e-book editions and are subject to peer review by recognized authorities in the field. Should you wish to send in a proposal for a monograph (mid-length and full-length), edited collection, handbook or companion, reference or course book, please contact us at: proposal@anthempress.com.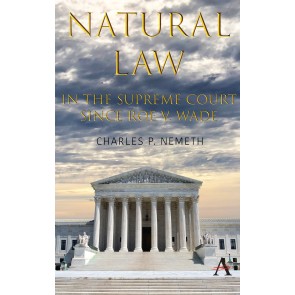 £80.00, $125.00 Hardback
February 2020