Anthem Studies in Race, Power and Society showcases critical and interdisciplinary approaches to race and social power, including relationships with other forms of exclusion and privilege based on gender, class, sexuality and/or disability in different geographic contexts. The series examines diaspora, colonialism, globalization, national structures of privilege, postcoloniality, as well as transnational and regional dynamics. Titles in this series offer various perspectives from the fields of humanities and social sciences, including sociology, cultural studies, history, anthropology, critical theory, political science, religion and linguistics.

Series Editor
Daniel F. Silva – Middlebury College, USA
Lamonte Aidoo – Duke University, USA

Editorial Board
Omoniyi Afolabi – University of Texas, Austin, USA
Jossianna Arroyo-Martínez – University of Texas, Austin, USA
Paula Chakravartty – New York University, USA
Ayo A. Coly – Dartmouth College, USA
Olakunle George – Brown University, USA
Almeida Jacqueline Toribio – University of Texas, Austin, USA
William Luis – Vanderbilt University, USA
Ben Sifuentes-Jáuregui – Rutgers University, USA

Proposals
We welcome submissions of proposals for challenging and original works from emerging and established scholars that meet the criteria of our series. We make prompt editorial decisions. Our titles are published in print and e-book editions and are subject to peer review by recognized authorities in the field. Should you wish to send in a proposal for a monograph (mid-length and full-length), edited collection, handbook or companion, reference or course book, please contact us at: proposal@anthempress.com.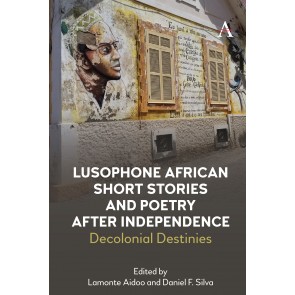 £80.00, $125.00 Hardback
January 2021