The Science programme publishes applied research and professional works on a range of scientific topics. Initiatives include the areas of environment science and renewable and green energy.
Anthem World Scientific books cover key issues and latest trends in a variety of subjects, including Earth and Environmental Sciences, Surgery and Surgical Specialities, and Industrial Biotechnology, among others. Analytical surveys on foundational building blocks of individual disciplines, these titles offer original, cutting edge insights into frontier topics and advanced tutorials on emerging topics, including detailed descriptions of novel technologies or protocols. These books benefit researchers and the greater scientific community in planning their programmes and meeting ever-increasing, present challenges. Edited by leading, experienced specialists, these multi-authored volumes are available to readers in full or accessed as individual chapters (electronic and print formats).
Proposals
Anthem Press makes prompt editorial decisions. Our titles are published in ebook and print editions and are subject to peer review by recognized authorities in the field. If you are interested in participating in the Anthem World Scientific programme as a volume editor or individual chapter author, please contact us at proposal@anthempress.com.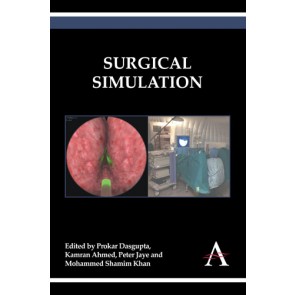 £80.00, $130.00 Hardback
January 2014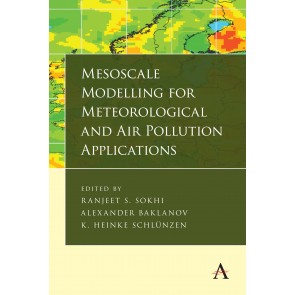 £120.00, $200.00 Hardback
November 2018
Stay Updated
Latest Tweets
Just released: 'Religion, Neuroscience and New Physics in Dialogue' by Darren Marks. This book breaks important new… https://t.co/n4MIZGDlZ8

- 12:57:50 on 04/08/2021

A lot happened in July and the cycle of information can be overwhelming. Anthem Press has curated 8 note-worthy art… https://t.co/nv7nQ97TCp

- 18:57:50 on 03/08/2021

An evening lecture on the Anthem title 'The Life and World of Francis Rodd, Lord Rennell (1895-1978)' by Philip Boo… https://t.co/JZbtIAYrLC

- 18:57:50 on 02/08/2021

'Imagining Gender, Nation and Consumerism in Magazines of the 1920s' by Rachael Alexander is a detailed book that o… https://t.co/RoWtqyYEgM

- 18:57:50 on 30/07/2021

Just released: 'Raymond Federman and Samuel Beckett' by Nathalie Camerlynck. This book is about Raymond Federman an… https://t.co/tkWfQ19mXd

- 18:57:50 on 28/07/2021

Look out for our soon-to-be released title 'Doing Gender in Heavy Metal' by @AnnaRogersUGA and @MathieuDeflem. This… https://t.co/gbTqDKmd92

- 18:57:50 on 27/07/2021

"'In Statistics and the Quest for Quality Journalism', Alessandro Martinisi and Jairo Lugo-Ocando offer comprehensi… https://t.co/4rp7Nj0ZEv

- 18:57:50 on 23/07/2021

'International LGBTQ+ Literature for Children and Young Adults' brings together contributions from across the acade… https://t.co/fMsbuRCJO4

- 18:57:50 on 22/07/2021

RT @AnthemEnviro: It's finally here! The micro-reviews have been published on our Enviro Experts website, featuring global climate change,…

- 18:57:50 on 22/07/2021

Notre Dame School of Law invites you to the book launch of the Anthem title 'The Inherence of Human Dignity' on 27… https://t.co/i89UFOxm3o

- 18:57:50 on 21/07/2021